5 tags
Musical Chairs A/V Game [ENG] →
Check out this musical game I provided the visuals for.
13 tags
Infecting The City 2013
For "Infecting the City" I have created a series of 33 sculptures that will be placed in public spaces around Cape Town. The sculptures form part of Programme E. Click here to see what else is happening those days of the festival. View the "Infecting the City" Facebook page here to stay up to date with the festival. An image of my sculpture made it into the Cape...
8 tags
"I love yo faces"
           A t-shirt design I submitted for the Philip DeFranco show.
Lobe Kid #49: How did you...?? →
9 tags
My Eye.
This image was taken at my dad's work today by aiming an iPod touch through the slit lamp at my eye. (Inspired by Suren Manvelyan's work.)
"I'd Rather Be Swimming"
One of my illustrations is on display at Salon91 in Cape Town from the 1st of December 2012 until 26th of January 2013 as part of the exhibition "I'd Rather Be Swimming."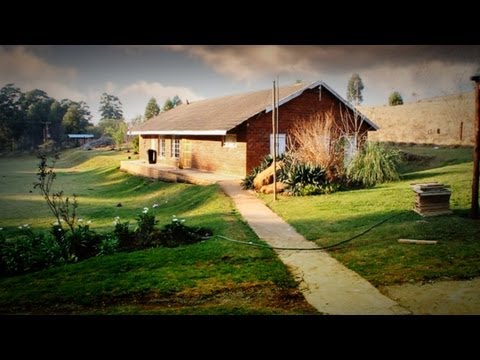 My art on Facebook →
If you're on Facebook, come and stop by my page. Maybe drop a like if you do :)
8 tags
BODY OF WORK 4 - tattoo revolution →
"Cape Town International Tattoo Convention invites you to their annual, tattoo inspired art exhibition, Body of Work.  This is the first event of the 2012 tattoo convention, which takes place at the Waterfront Pavilion from Friday the 27th to Sunday the 29th of January. The exhibition features work from some of South Africa's top artists, illustrators, designers and local and...
2 tags
Arteechoke: Then and now.
This is interesting. When I began my sculpture I had in the back of my mind an image of myself dressed like this as a child. I couldn't recall the image exactly, but I new that it existed. Once my sculpture was completed, my parents dug out this photo of me from when I was a wee lad.
facebook.com/Arteechoke
Get everyone you know over to ARTEECHOKE on FB.
2 tags
Movember: Day 30
The 30th and FINAL day of the Movember has come to an end. Thanks everyone who donated money to the cause. See you next year!
6 tags
"If you let yourself love a wild thing" Group Show
If you are in Cape Town this weekend, or until January, I am taking part in a group exhibition at Salon91 Contemporary Art Collection. The opening is Saturday 3 December from 11.30 am, and ends 14 January 2012. For every artwork sold, one tree will be planted! Come check it out! (My little sculpture will be there ;)
Jay and Silent Bob
I remember watching Dogma quite a while after it came out in 1999 and the Jay and Silent Bob characters brought extra life to the film. Dogma led me to watch the same characters in the film Jay and Silent Bob Strikes Back played by Scott Mosier and Kevin Smith. After some years I became aware of Kevin Smith as a comic writer, but never quite paid any attention to Scott Mosier, until this evening...
2 tags
Movember: Day 24
I think when Movember is over, I'm going to start a MOCEMBER! Who's with me??!
6 tags
United in Brotherhood
One of United Colors of Benetton's 'Unhate' Campaign adverts, depicting U.S. president Barack Obama kissing Chinese leader Hu Jintao (Read more here). I was quite surprised by the lack of people taking interest in the advert, especially as it is situated near the crowded Piazza di Spagna in Rome. Regardless, it is shockingly awesome.
2 tags
Movember: Day 21
So it is Day 21 of Movember. Into the final week and home stretch of this grueling one-month ordeal! To donate, click here. 
LOBE KID #33: McDees China | ViewsHound →
The more views the better!
2 tags
Movember: Day 16
Click here to donate. Its actually for a worthy cause.
1 tag
Movember: Day 14
The tash is coming along. Click here if you would like to donate to this cause. It's not too late to start your very own furry friend. Click here to find out more.
"I LOVE MY GoPro" Image Contest →
Hey guys and gals! Please help me to get votes for my image by going to Facebook and voting. Thank you! :D
1 tag
Movember: Day 10
Click HERE to donate. (Its actually longer than it looks ;)
PLEASE VIEW MY LINK →
Trying to get views to my ViewsHound post.
New Sketches up on ARTEECHOKE.COM →
Movember: Day 9
Movember day 9. Click here to Donate.